CareCredit© - Your Healthcare Credit Card
CareCredit® is the healthcare credit card designed exclusively for healthcare services, offered by Synchrony Bank. CareCredit® helps patients say "yes" to getting the treatment their doctor recommends, and pay for it in convenient monthly payments that fit their budget.
Features, Benefits, and Advantages:
Get the treatment or procedure you want, when you want it
Can be used for all types of visits, New patients, follow ups, and procedures
Can be used to centralize all healthcare expenses
Keeps other credit card balances available
Pay no up-front costs or pre-payment penalties
Multiple plan types and payment options
Apply Today!
There is no commitment to apply, and most applications receive an answer in minutes!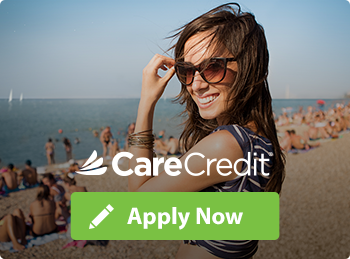 You can also call CareCredit® at 1-800-365-8295
Estimate Your Payment
Get the CareCredit® Mobile App
Now there's a simple, convenient way to manage and use your CareCredit credit card. With the CareCredit Mobile App you can access your digital card, pay your bill, find enrolled providers and businesses that accept CareCredit, set alerts and pay your provider invoice.